History of Theriault & Hachey Peat Moss Ltd.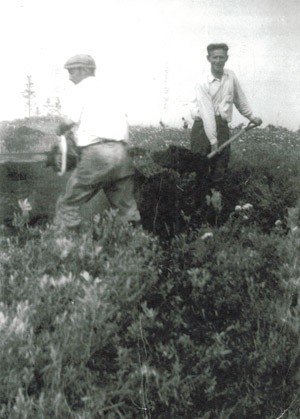 In 1963, brothers Isaac and Louis Theriault brought their dream of starting a peat company in their hometown of Baie-Sainte-Anne to fruition. Besides wanting to create a high-quality product, they also wanted to provide much-needed jobs for the people of this small fishing community.
Mr. Charles Hachey, Isaac's uncle-in-law, contributed five thousand dollars to the fledgling company, so the brothers added "Hachey" to the company name in appreciation. Applying traditional harvesting practices, they cut the peat moss ditches by hand, using the block cut method (a harvesting practice that requires you to let the peat dry for up to a year after removing the peat from the bogs). Yearly production during the early phases of the company was about 40,000 x 6 ft³ bales (340L).
Since then, T&H has built up a fleet of 17 double-broom vacuum harvesters, which have the capacity to pick up over 1,000,000 x 6 ft³ bales (340L).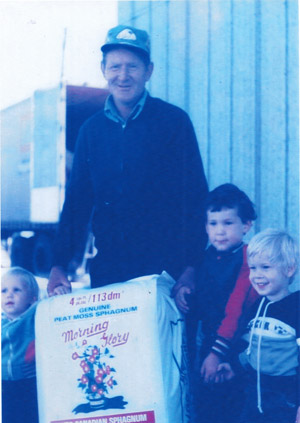 T&H's most recent factory was built in 2019, after a sudden but devastating fire wiped out its only operational plant in 2018.
Cousins Matt Theriault & Jody Williston are the 3rd generation of the family to be running the company. Growing up in the Theriault family meant working summers at the company and discussing the peat industry on a daily basis. They have inherited knowledge and a passion for their chosen profession and continue to make high quality products for their customers worldwide.
Premium Quality Peat Moss and Customized Peat-Based Blends

For more than 40 years, Theriault & Hachey Peat Moss Ltd. has been a preferred supplier to the horticultural and mushroom industries. They have been offering its customers the highest quality peat moss and growing mixes combined with exceptional customer service and support. We are not a faceless corporation; we work directly with you to meet all your needs.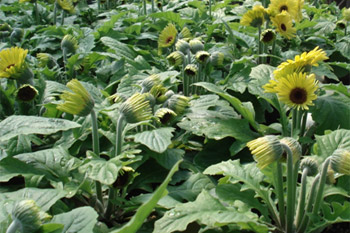 Get Only What You Need
Unlike our competition, you don't need to order large quantities to get the custom peat moss-based growing mix that you want; whether you need 18 or 1,800 pallets, we'll be happy to custom-produce them for you.
Why Theriault & Hachey?
T&H mix ingredients are professionally researched, selected, and blended with care to maximize their performance.
T&H's modern mixing line has computer-controlled dosing that ensures accurate blends.
T&H QC department takes samples every 30 minutes to perform multiple physical and chemical property tests.
This results in a consistent product with more air porosity, effortless wettability, and that can easily flow out of the bag.
Let T&H take the stress away!